So i thought I would show the differences between the game worn and elite jerseys in case someone was curious.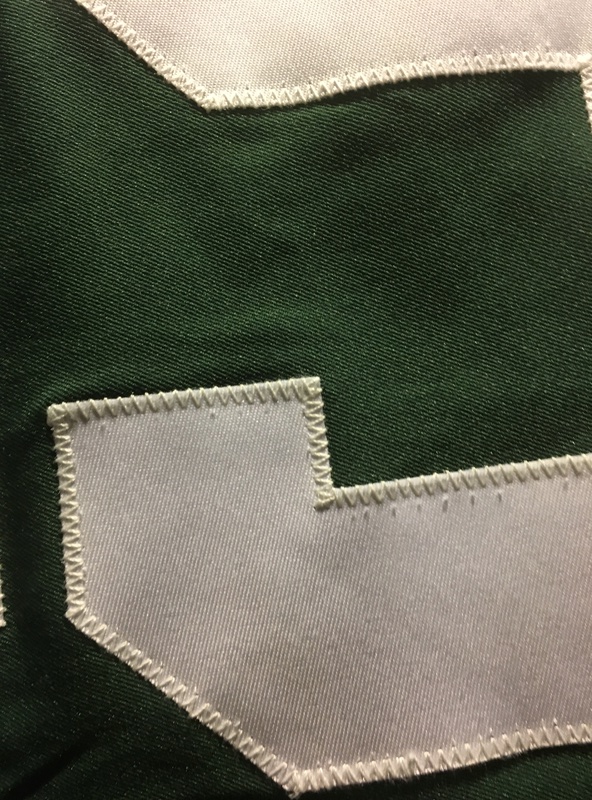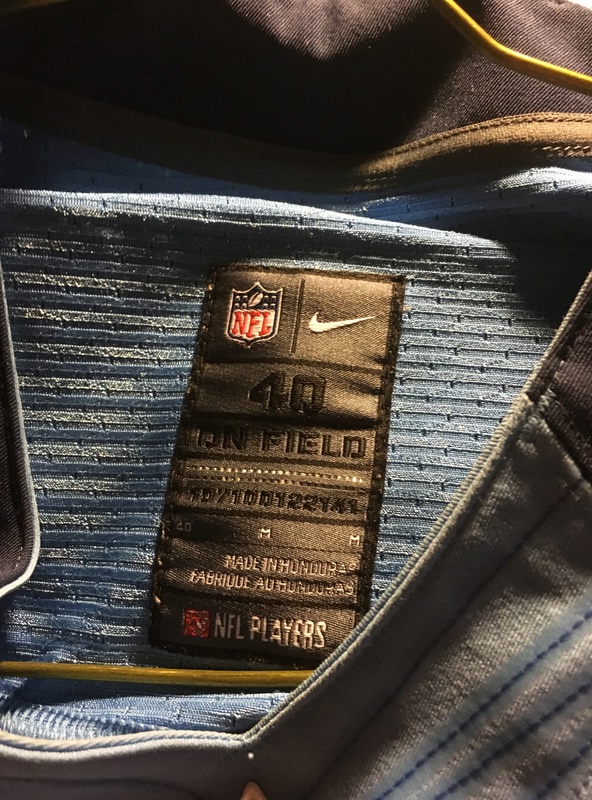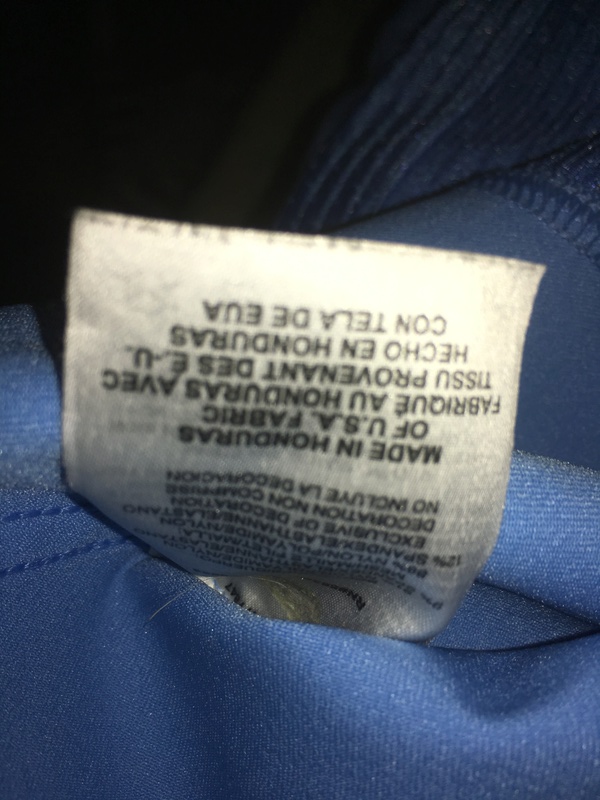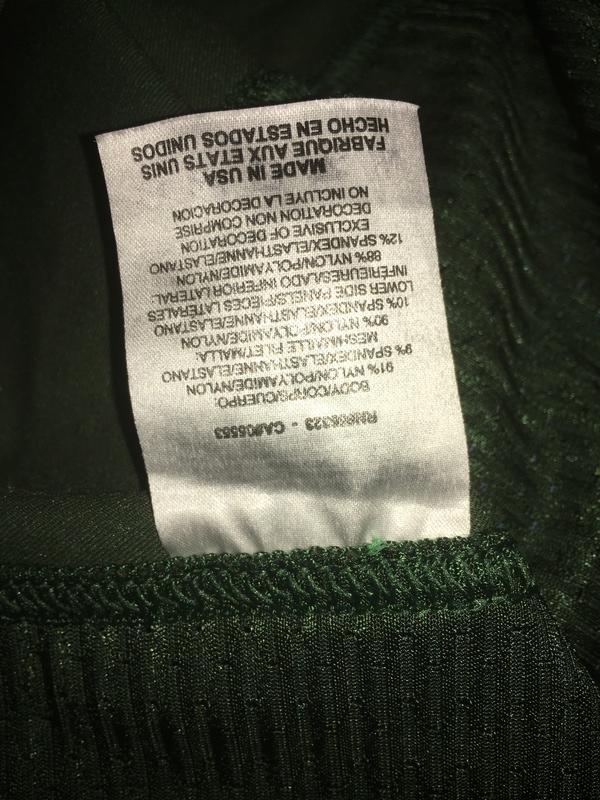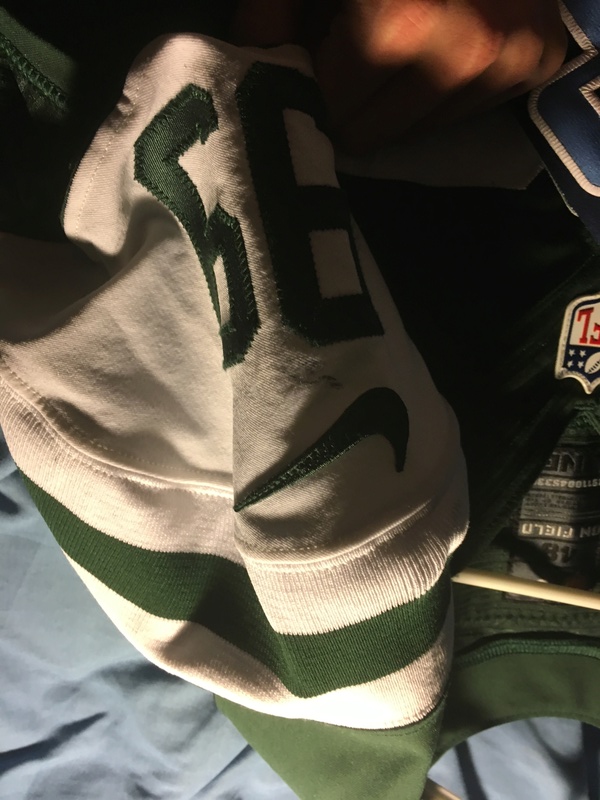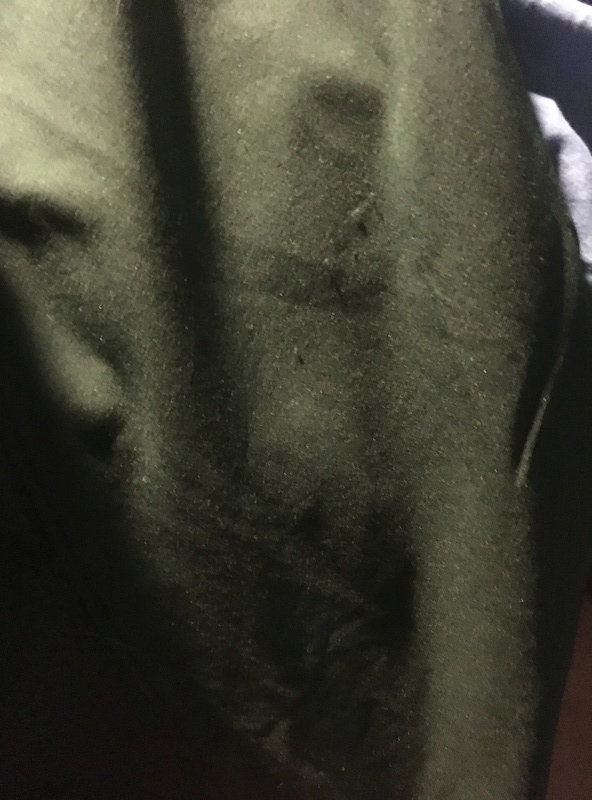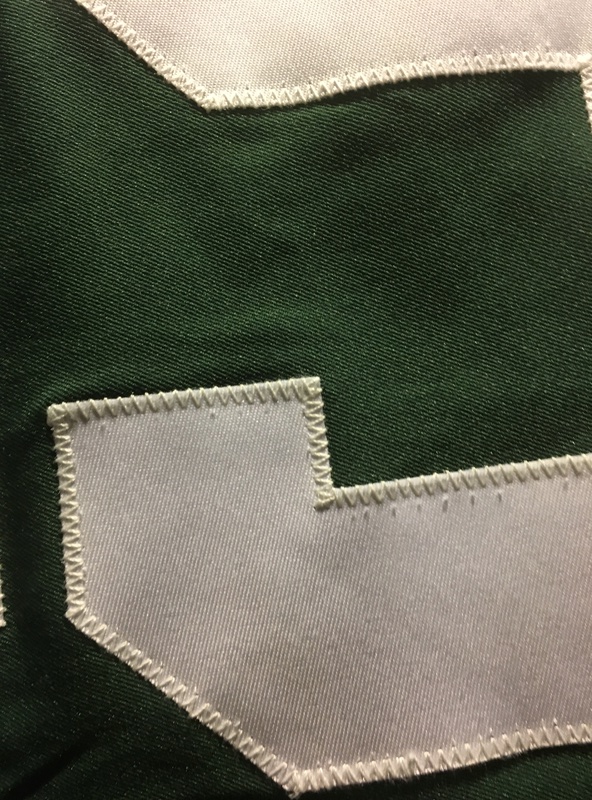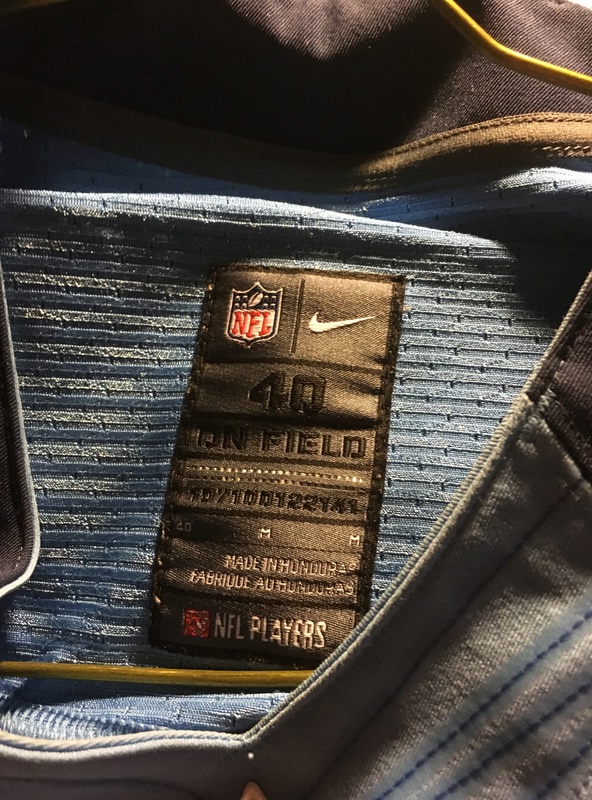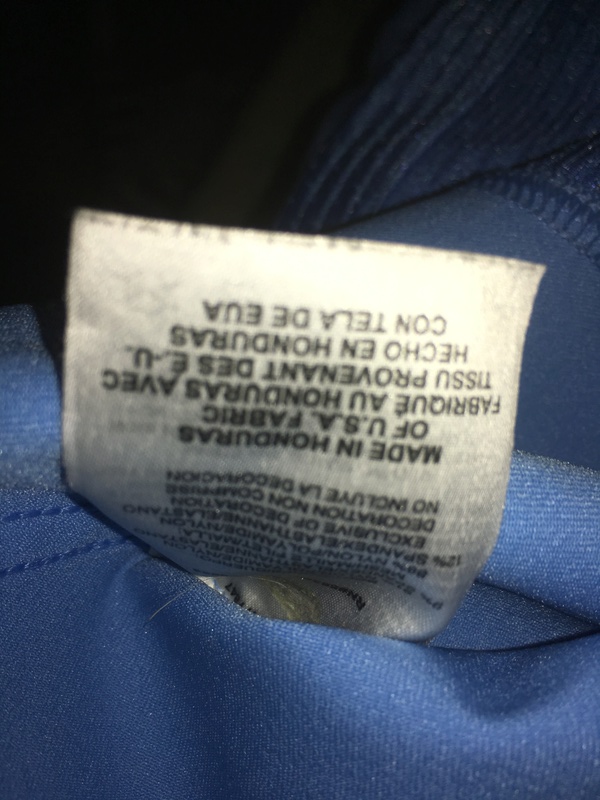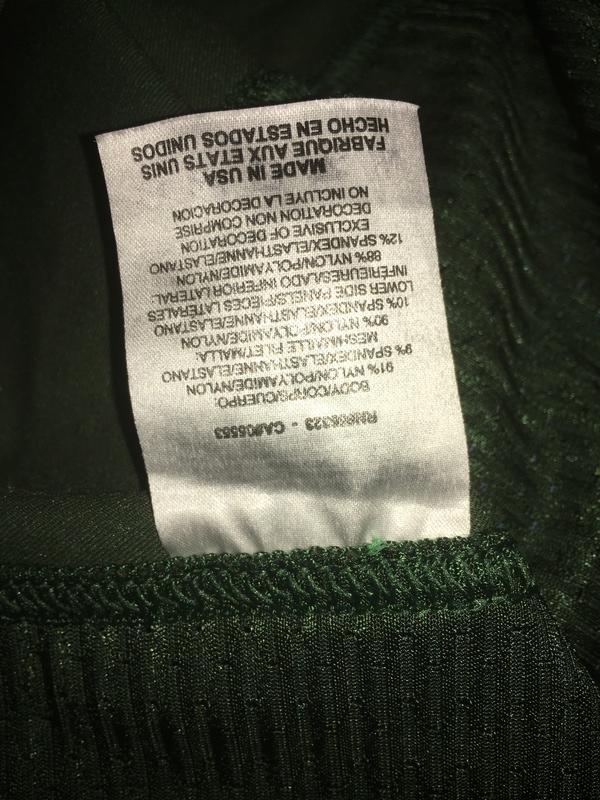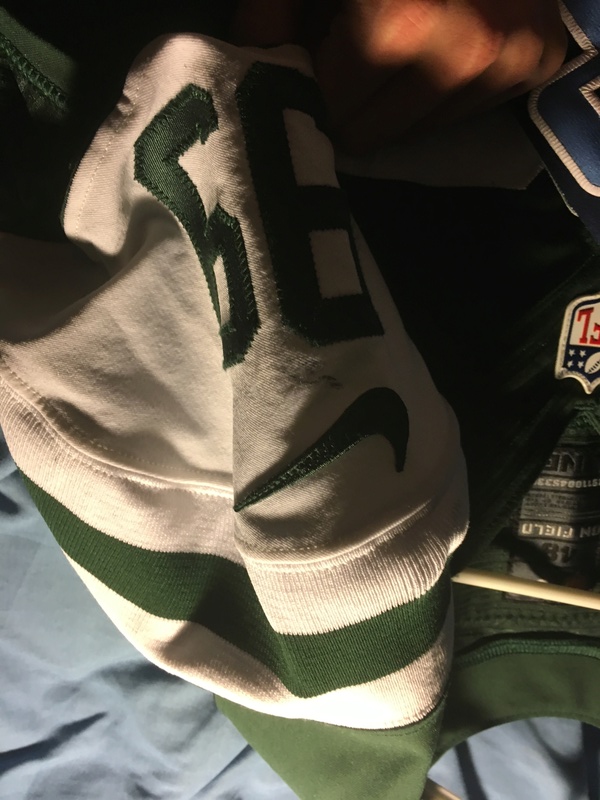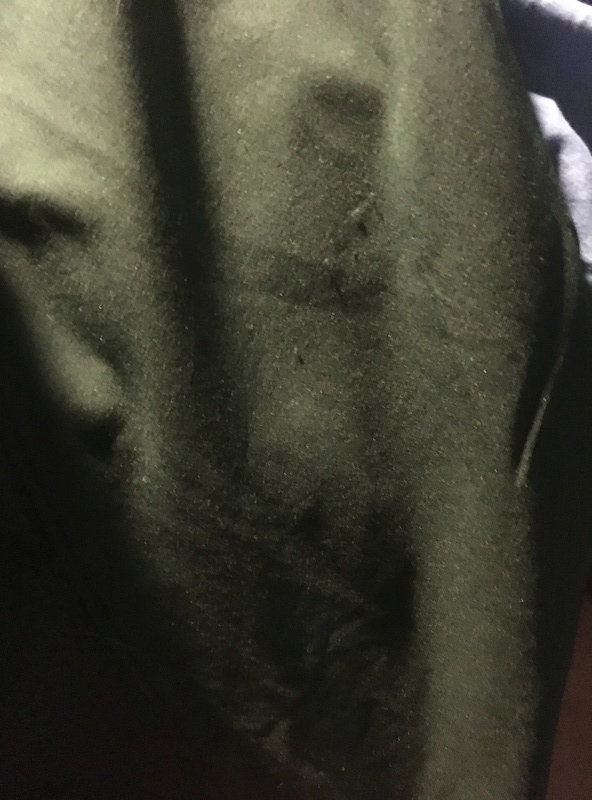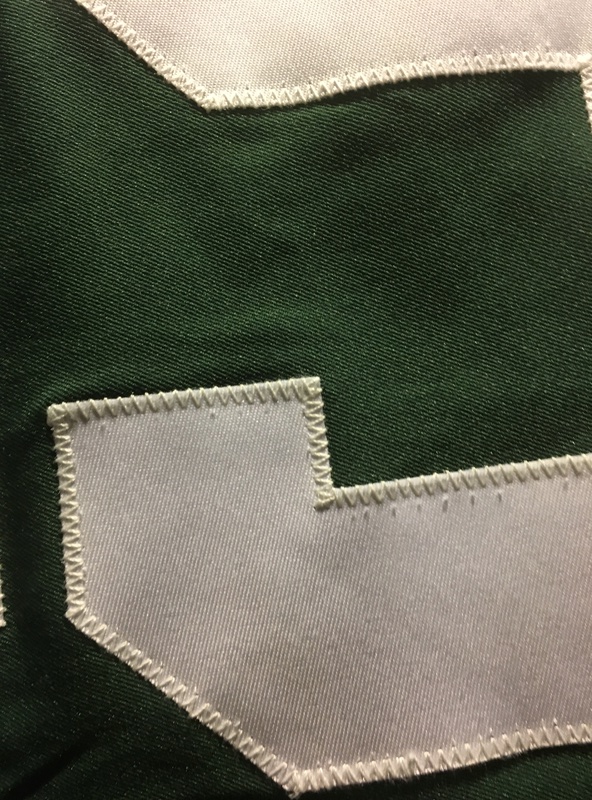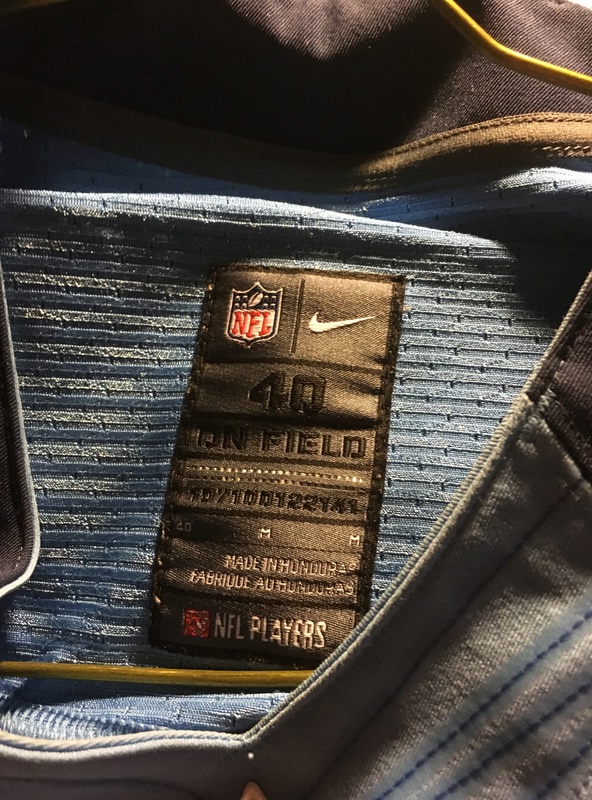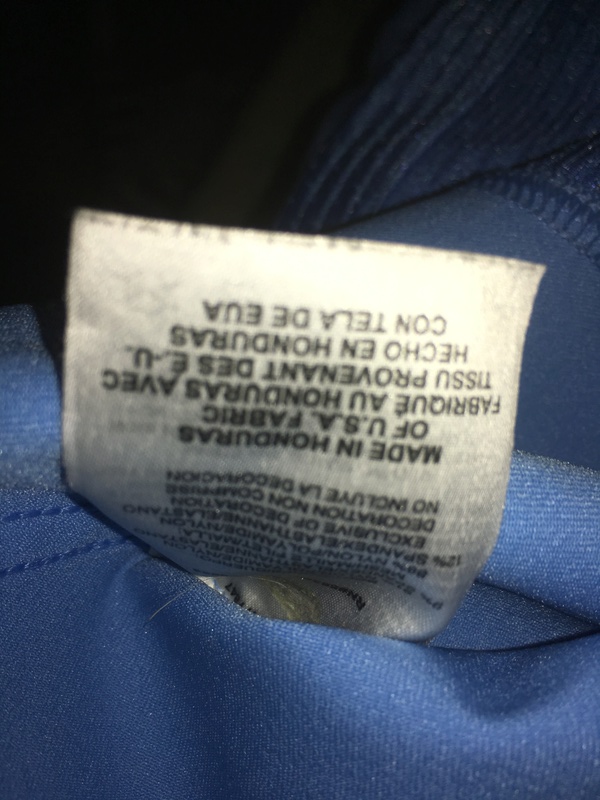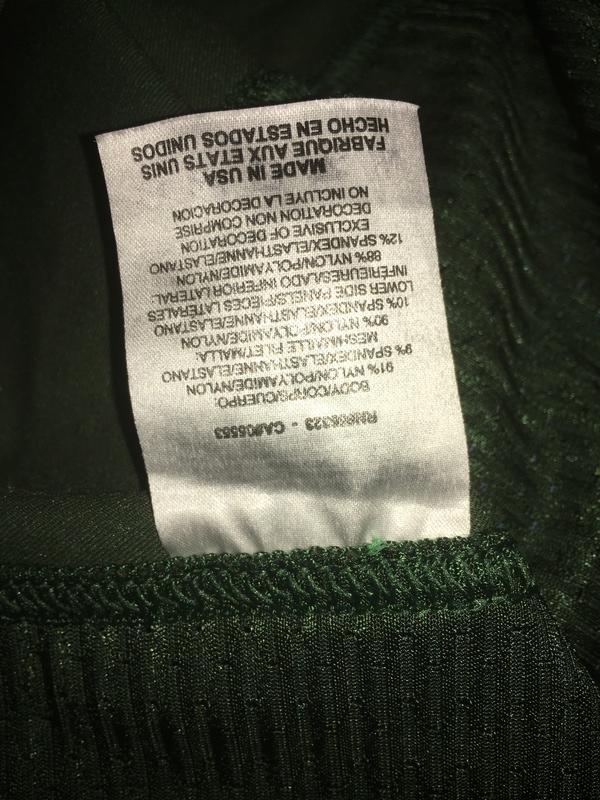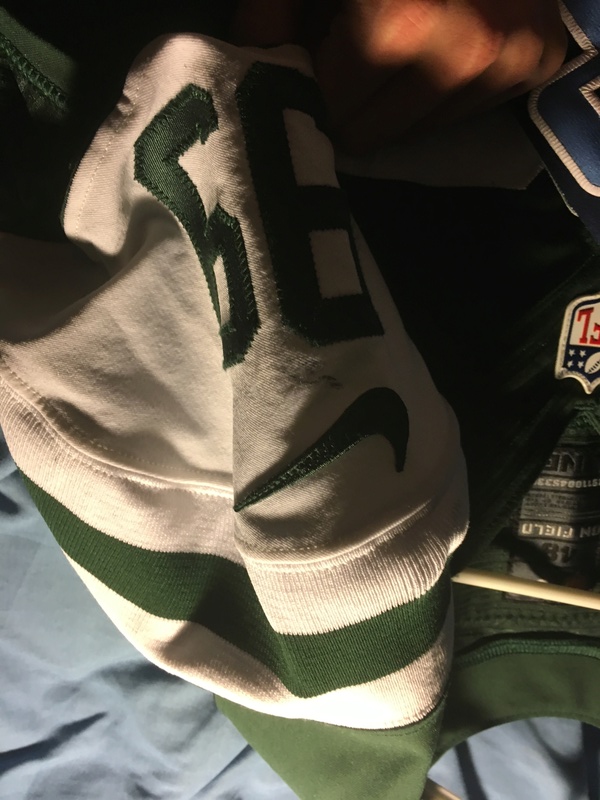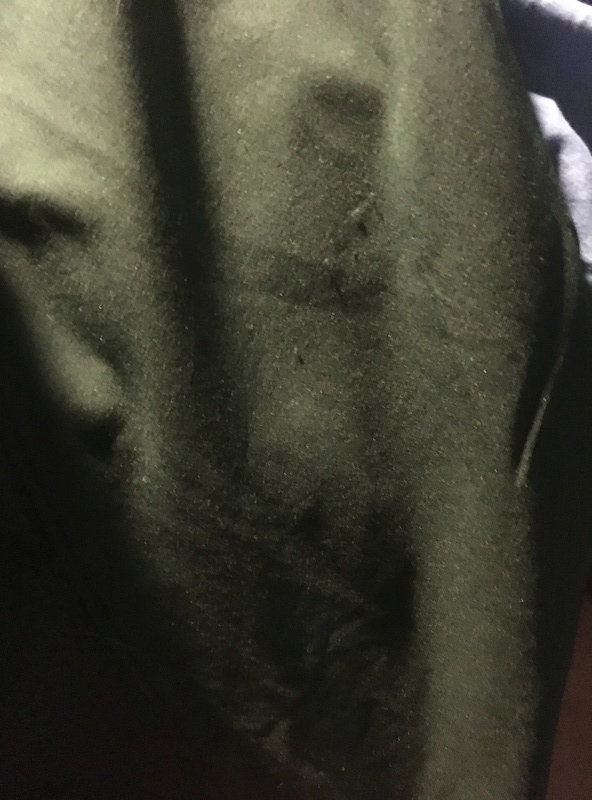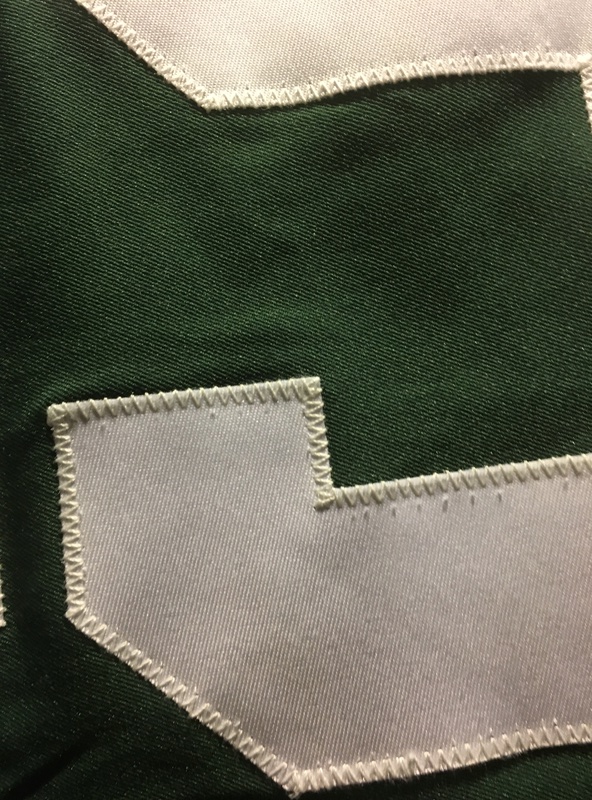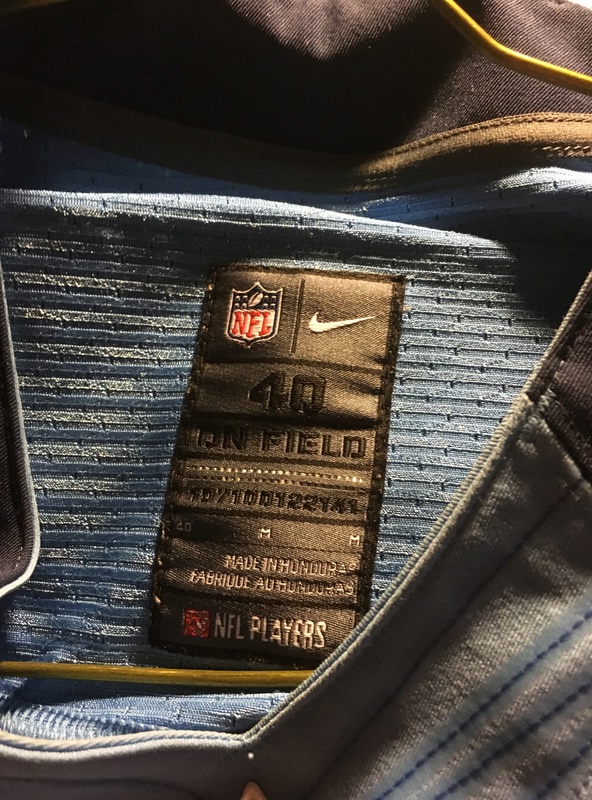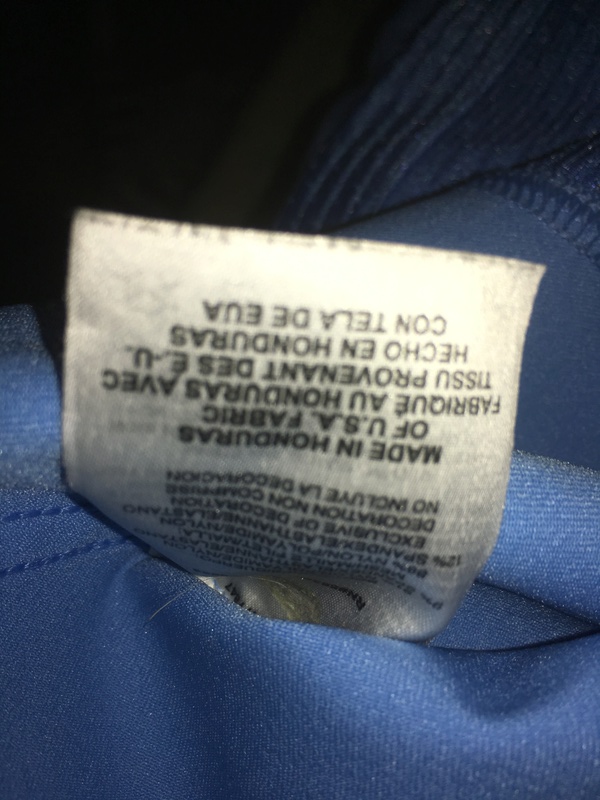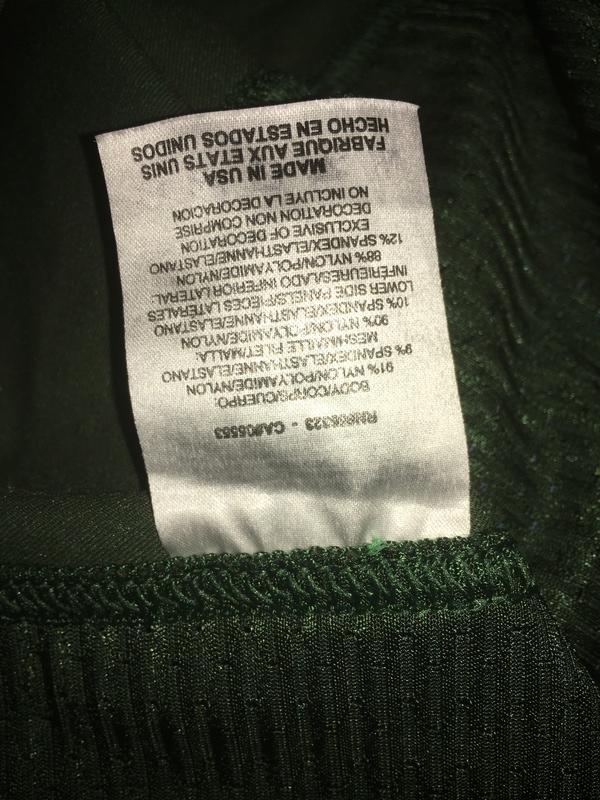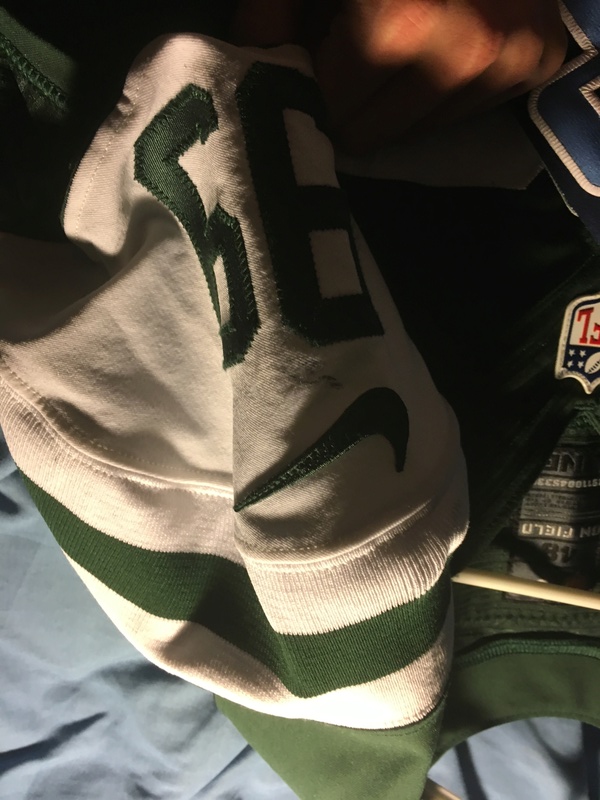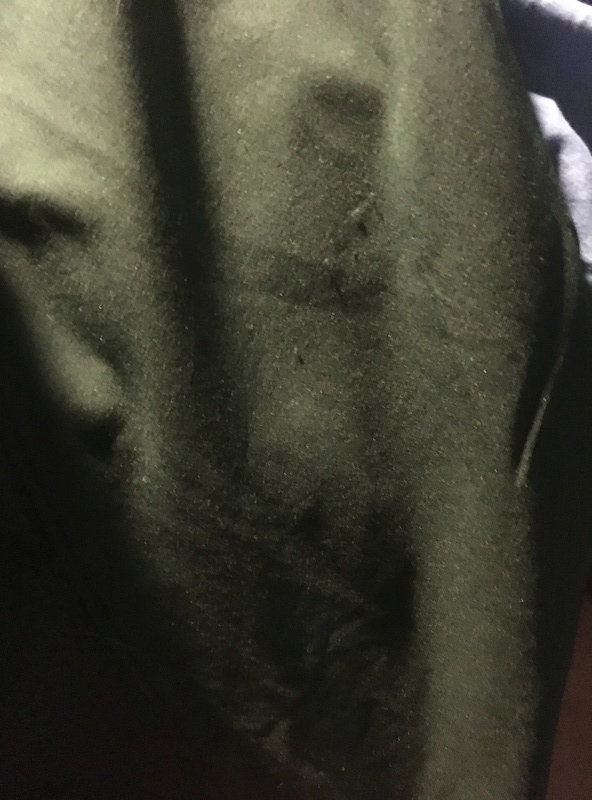 The jets jersey is the game worn the titans is the elite so the tags on the inside of the collar are similar however the game issued jerseys have the year they were produced and the elites don't. The game issued also has the type of player and added length as well.
Second: The numbering is slightly different (I know the titans numbers are bubbled I have worn it many times it is authentic.)
Any who the numbering feels like a better and higher quality stitching on the game worn the numbers are only single stitching because the jets don't use doubled.
Third:The fly wire is slightly different on the game worn it feels a little softer while the elite feels stiffer the NFL shield logo on the game worn is stitched into the jersey better and is completely flat on the jersey the elites pokes out in some small areas.
Fourth:The mesh panels are the same as far as I can tell however the water resistant panels on the elite is much rougher almost like sand paper while the game worn is softer. Another small detail I noticed is the slits of fabric on the bottom of the water resistant fabric is not present on the game worn it is only on the back of the mesh why is that?
Fifth: The only difference between the sleeves is the game worn is tailored the jets do not have patches other than the Nike swoosh and the jets logo located on the front so that is the same on both
Sixth: The washing tags on the inside are different in that the game worn is manufactured in the US the Elite is manufactured in hondoraus
Seventh: The back is the same and the names are also the same.
Summary:Not too much is different when it comes to the two however I believe the quality on the gamers is better but the elite is not too far off from the on field.
Sorry for adding the same pictures twice Once the pictures repeat they are the same.